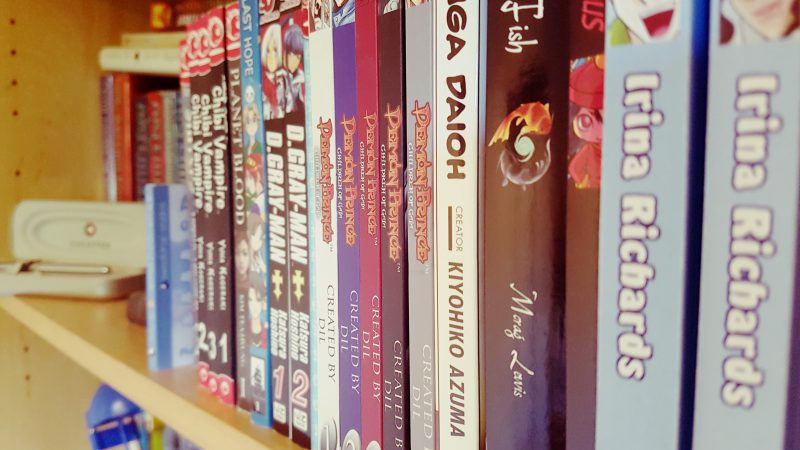 We are in the last week leading up to Tokonatsu now, and our Weekly countdown series is at an end.
That doesn't mean we're going to just leave you there though! We'll be posting daily now, leading up to Tokonatsu, starting with a bit more news on our Manga Library!
This year, our official sponsor for the Library is Sweatdrop Studios (http://www.sweatdrop.com/) whom have kindly donated a number of their manga for your reading pleasure.
As well as the Manga provided by Sweatdrop, we have had some amazing donations provided by attendees, to help bulk out the initial collection that we're providing you this year.
So far, these amazing people include:
• Kohaku
• Masschan
• Hoshino Libra
• Bakura
• Rezal (ssssh, I'm amazing too 😉 )
If all goes well, we should also be getting a sizable donation from our chairman, but at present, it entirely relies on how well they have survived years in storage, so we'll see at Toko!
The Manga library will be located In the Toko-Retreat festival area, and will provide a quiet(ish) space for attendees to relax, read a manga, and maybe socialize a little, and make new friends.
It is an introvert safe place though, so don't force your friendship onto people, it might work for Pinkie-Pie, but it's not a universal rule 😉
As this is all in its infancy, and seating might be at a premium, but we should have some beanbags and pillows thrown our way courtesy of our Chairman Colin! If you would like to drag over your own chair, you are welcome to, but failing all else, the floor will always welcome you.
Should you wish to donate any old manga you don't want/need anymore, feel free to bringing it along, and we can add it to what we have. The more choice people have the better, and duplicates are fine too, means more than one person can read it!
We'll also accept any donated pillows, or seating implements, though we know that's a long shot!
In any case, feel free to come on down, and check us out, we'll always be happy to see you!
Till Tomorrow,
~ Rezal