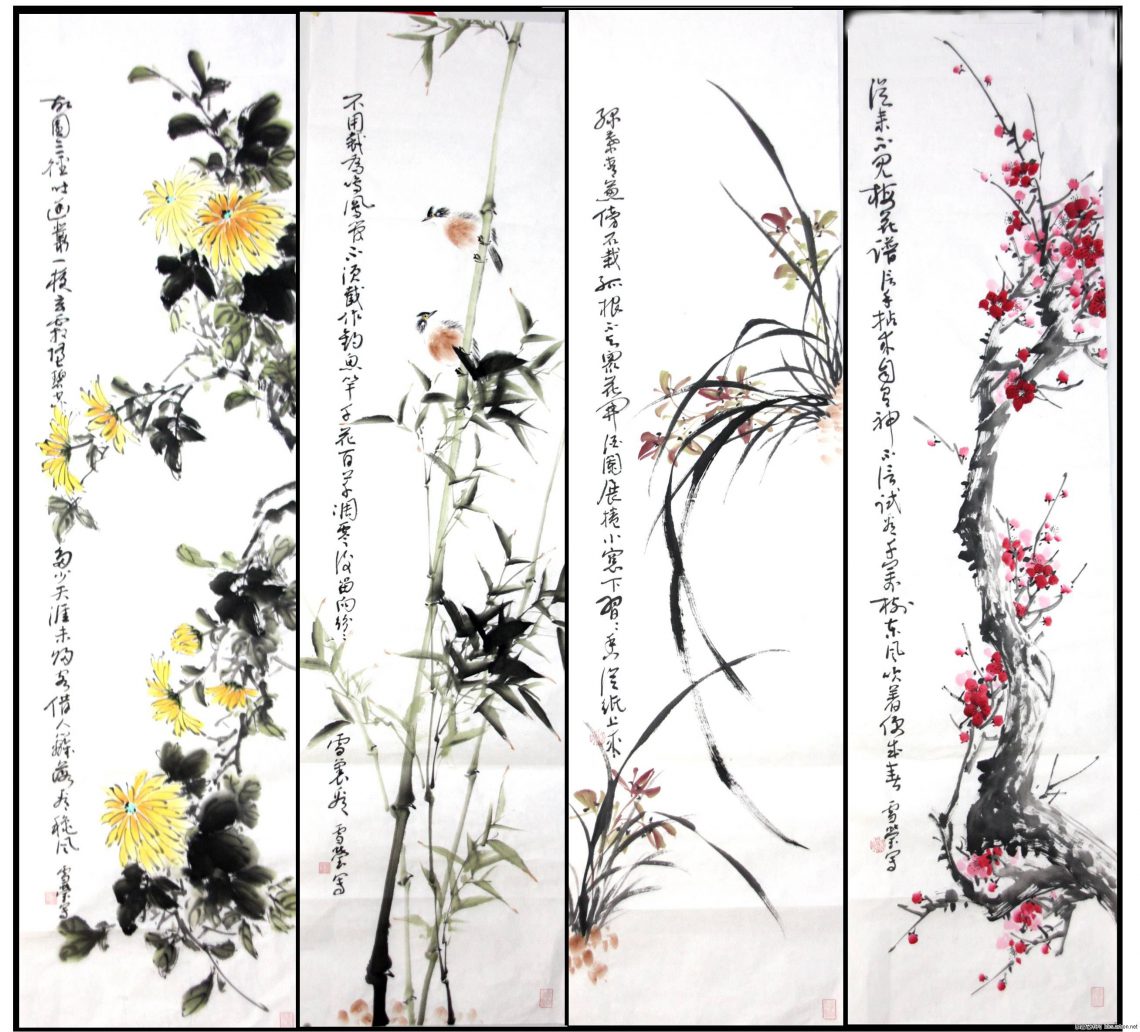 Tokonatsu 2018 – The Houses Explained!
So, we have had the announcement on the new houses, and Tokonatsu 2018 draws ever closer.
If you haven't seen the reveal yet, you can check it out at the bottom of this post!
Some of you may be wondering at the new houses, and what is the meaning behind their name? Well, Toko-Retreat has you covered once again 😉
The houses this year are based on The Four Gentlemen, also known as The Four Noble Ones in traditional Chinese art. They are four plants, Bamboo, Plum blossom, Orchid and Chrysanthemum, and stem from Confucianist junzi, or "gentlemen".
They have been used in Chinese painting since the time of the Song Dynasty (960-1279), largely because of their refined beauty, and because of this, they were later adopted elsewhere in East Asia, including Japan. As each represents a season, they are also used to depict the unfolding of the seasons throughout the year.

Green House – Bamboo – Take


The bamboo stalk is hollow, and this came to symbolize open-mindedness and tolerance. The strength and flexibility of the stalk also came to represent the human values of integrity and cultivation, where one yields, but does not break.
Red House – Plum Blossom – Ume


Renowned for bursting into a riot of blossoms in the dead of winter, with a subtle fragrance that spills forth during the coldest time of the year. Though not a very striking blossom or tree, they still manage to exude an otherworldly exquisiteness and elegance that serves as a metaphor for inner beauty and a humble display under adverse conditions.
Blue House – Orchid – Ran – (Best house 😉 )


Representing the spring, the beauty and grace of the orchid is fragile in form, with no violent tendencies. Much like the Plum blossom, its fragrance is never overpowering, also symbolizing humility and also nobility.
Orange House – Chrysanthemum – Kiku


Blooming in the cold autumn air, the Chrysanthemum foretells the coming of winter. This symbolises the virtue of being able to withstand all adversities. It was also the favourite flower of the great poet Tao Yuanming, a towering figure in Chinese literati culture.
As you can see, the houses all have virtues that we value highly at Tokonatsu and Toko-Retreat. I personally think the logos this year look great, and it sets the atmosphere for what I think is going to be one of the best Tokonatsu's to date 😀
If you haven't got your Ticket to Tokonatsu yet, what are you waiting for? There is only two and a half weeks to go, and tickets are selling fast!
You can pick yours up now if you head over to https://www.tokonatsu.org.uk/registration/ticket
Hope to see you there!
~ Rezal
Tokonatsu 2018 House Reveal