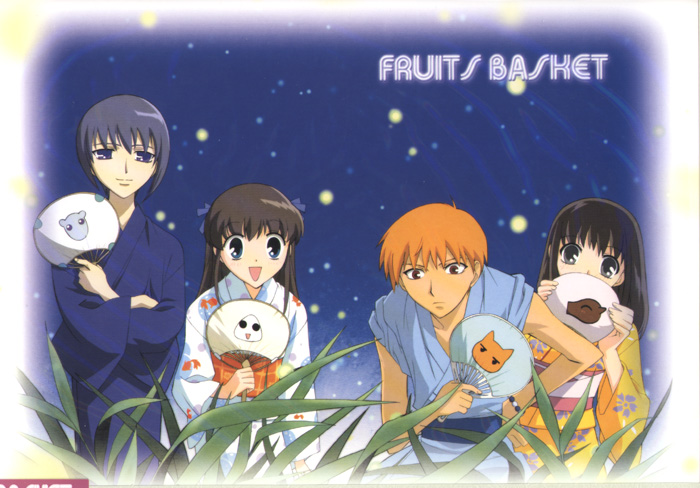 Tohru finds herself living in a Tent though some unforeseen tragic circumstances until she comes across Yuki Sohma and Shigure and Kyo
After her mother's death, Tohru Honda finds herself living with the Sohma family consisting of three cousins: Yuki, the 'prince charming' of their high school, Kyo the hot headed, short tempered outcast, and Shigure the mischievous novelist, if not sometimes that of a pervert. Tohru finds out the Sohma family secret that when a member is hugged by the opposite gender or they are tired out, they turn into the 12 animals of the Chinese zodiac. Filled with many lovable character and many plot twists along the way, life at the Sohma house will never be the same again.
When Tohru discovers the Sohmas' secret, she promises not to tell and is allowed to keep living with them. Although the Sohmas' curse is deeper and darker than Tohru realized, her presence and her acceptance of them soon becomes a large, positive influence on those possessed by the zodiac. She sets out to break the curse, and on the way, meets and discovers each of the Sohma's vengeful zodiac spirits. Each has a different personality, just like the animals in the Chinese zodiac. Tohru's existence changes the Sohma clan's lives forever.