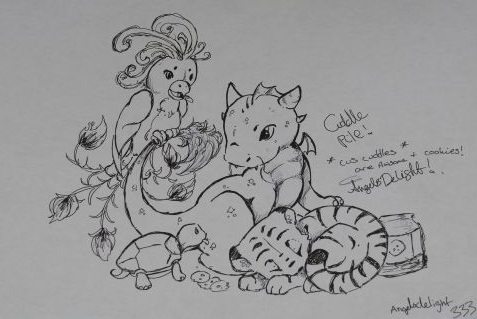 Toko-Retreat Competition Winners
So, Tokonatsu for another year is over, it is likely we are all done with our travel, and are now settling into normal life (or as close to) once again.
Though we had fewer attendees this year due to aliens abducting over 100 of them, I think I can speak for most of us when I say this was one of the best Toko's yet. For us at Toko-Retreat, this was largely due to the amazing response we had to the events we hosted.
A big thank you to Myst and the Committee for the massive amounts of support given to us, and for asking us to be a bigger part of the festival this year. You are all amazing and gave us so much help.
Thank you also to all those that attended the Competitions, and the Anime Screenings. M pro works hard throughout the year with MVM to bring us the Anime provided, but the competitions were planned a bit last minute, and we were not sure how they would be received. All of Toko-Retreat pulled together though to provide resources and schedules for the events, and the turnout and entries were all incredible. There were single points between the first place winners, and the judging panel was split on the choices, they were that good.
So as promised, here are the winning entrants to each of the competitions!
Speed Art Competition
1st Angelsdelight333 – Prizes Claimed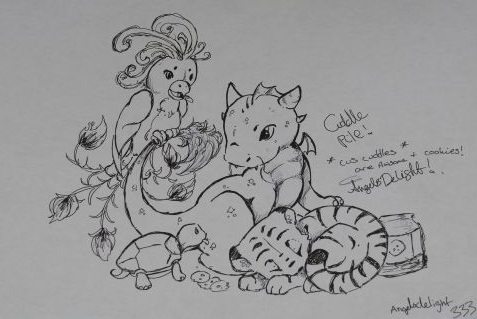 2nd Dando – Prizes Claimed
3rd Jinx – Prizes Claimed
Honourable Mention Princess Unicorn – Prizes Claimed
Speed Writing Competition
We haven't got the entries transcribed yet, but here are the winners!
1st SSKenny – Prizes Claimed
2nd Cyrei – Prizes Claimed
3rd – Blobcat – Unclaimed Prizes
Honourable Mention Tactician Zeke – Claimed Prizes
Cards Against Humanity Competition
Game 1 
Black and White Cards – The Captain – Unclaimed Prizes
Game 2 
White Card – Sakuraslight – Prizes Claimed
Black Card – Dando – Prizes Claimed
For those of you with prizes still to claim, please contact me via Facebook or emailed me at rezal2020@gmail.com with your chosen game and I will get the key to you.