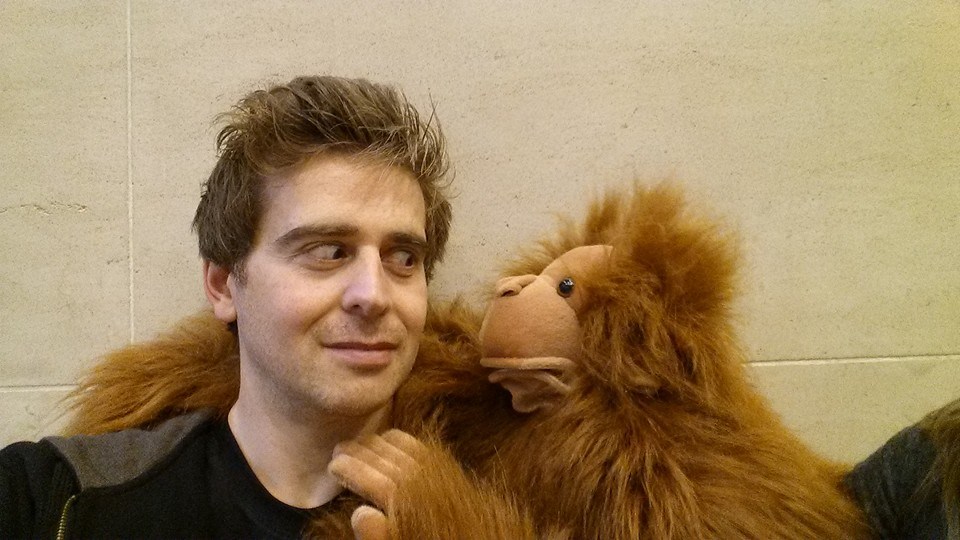 I remember back in the day myself and my brother where getting into anime. The Sci-fi channel where showing anime at 12PM at the weekends so we started to record it to watch later.
One of these being shown was an anime called Orguss 02
Now we have all seen anime like Akira back in the day but getting to see other types of anime really turned me over to getting to see more.
Fast forward a couple of years and pretty much all I was watching was anime.
I and my brother started looking for others that liked anime also, and we found an anime Con called Tokonatsu just down the road from where we lived! in the end me my brother and sister and our friend called Peter ended up going to our very first Toko,
5 days before Toko 2005 we thought it would be a good idea to cosplay also… yes.. 5 days before Toko 2005, what started next was a blur of work. Material was everywhere! Sewing machine on and designs started.. I had to make 4 cosplays.. Add this to the fact that I had never made anything with a sewing machine before added to the challenge!
3 of us where going as Inuyasha cosplays with weapons and 1 as a Rurouni Kenshin one.
It was hard but I finished them all just before Toko. They could have been better but it was my first time 🙂
The date arrived and we were off to Toko!
We didn't know what to expect but we popped our tent up and started to have a look around
It's amazing the people you meet at Toko, on one side we had Coji with his friends and on the other Sally and Alex "to this day we are always next to Sally and Alex and now Jay also, that 10 years of camping friends right there!"
Back then Toko also showed Anime in the day so if nothing was on you could take a little time out and catch-up on some new Anime. "We need this back!"
I remember meeting people that are still my friends today, 10 years later even though circumstances have changed and we don't get to see each other as much as before when we see each other at Toko it's like we saw each other yesterday.
So anyway back on track
We explored the campsite and started to see what was on, back in the early days the food supplied but is day and night from how it is now
We use to pop out and get some pizza/Tesco runs… I know.. We had so much food that we gave it out to others who stayed for a fun night at our tent.
We played in events and also participated in the anime masquerade!
We did something that had not been done before at Toko before in the queue for the anime masquerade we said we need to do something when we go out there, everyone was just walking up and showing there cosplay and walking off..
We walked up showed our cosplay and then rocked out!
Using our weapons as instruments! Lol it was the best we could think of in the time we had 🙂
Later on we were told from Simon "the old Toko Chairman" that he judge's all the Anime masquerade's at Toko from what we did back in 2005..
In the years…We may have also hacked into the PA system for the campsite and started to play random Anime quotes over the air and explored the old building…. But that another story 😉
It was also the first time we have seen redeath evangelion in the Anime tent.
And not forgetting the Anime disco using Coji's ipod!
It was an amazing time and started us going every year.
As Time went on Tokoretreat was born and we started to get more involved in Toko buy helping out and getting to know everyone.
We even use to bring a Pool for everyone to use at Toko 🙂
But as always things change and something for the better and sometimes for the worse and Tokoretreat did fall into the no update zone for some time "just like now! :o" but 2 years ago I reactivated the host name, redesigned the site and started to update..
Now you may notice that updates at tokoretreat have been slowing down again.. Well the main resign for this is that I and Nicci have had our first baby, Little Matilda was born on the 14th Jan 2015
This little one has been the main resign for the lack of updates.. That and I'm pretty much a one man show.. 😮
But anyway things are afoot! As you would say and keep your eyes open for more updates soon