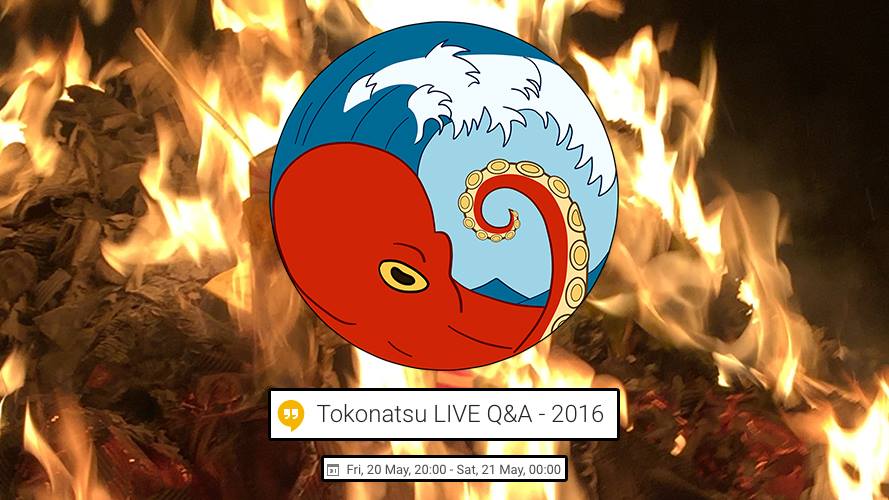 Tokonatsu LIVE Q&A – 2016
As its coming closer to Toko 2016 we live again!
Just encase you didn't know it, this Friday will be the first Tokonatsu LIVE Q&A
—–
The Tokonatsu Committee and Volunteers will be gathering online to answer your questions LIVE!
During this Q&A session you are welcome to submit questions for us to answer. We will also be discussing plans for the event and taking ideas for what you would like to see.
Committee and Staff Volunteers will be dropping in and out throughout the night, so do hang around to hear from everyone!
Leave your questions on this page, @tokonatsu on Twitter, or on the YouTube page at https://www.youtube.com/watch?v=QKohhHmFxyU
Also post your questions at https://www.facebook.com/events/1026707944089561/?active_tab=posts
—–
we will be sure to post the video up after also for these of you that missed the live broadcast.
Also in other news we are hard at work getting the Anime ready for this years Toko Anime Tent thanks to the guys over at MVM
More on the Anime Showing at Toko 2016 soon
Mike