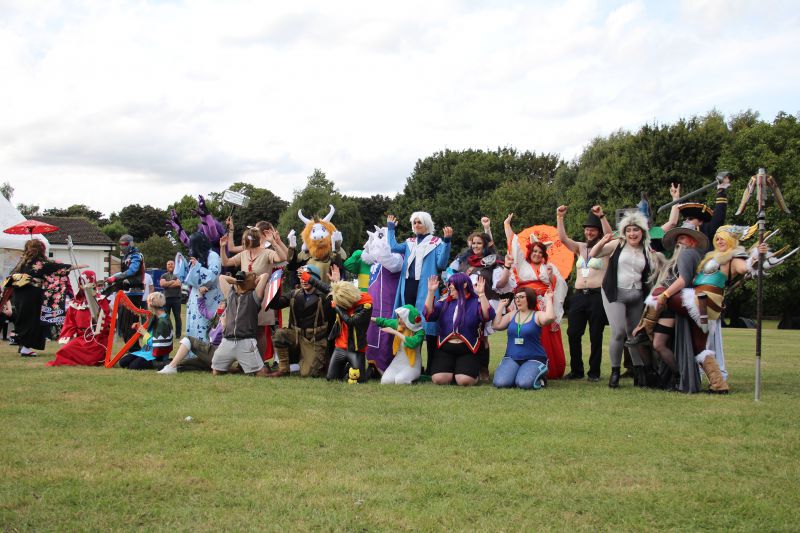 Toko '17 T-Minus 3 Weeks: Cosplay
Only 3 weeks till Tokonatsu!! That means only 3 weeks to get a ticket and it is now too late to order any of the T-Shirts or Hoodies that were on offer!
Most of you will already know all about Tokonatsu, and have been attending for years, and so you will also know all about how we have grown, and the new events that we have to offer. However, if you are new, if you are a friend of someone reading this, and thinking "What is Tokonatsu?" then we plan to help you out with posts covering the key sections of Tokonatsu over the weeks leading into Toko!
Tokonatsu is the longest running outdoor anime festival in the UK. Running in our current format since 2005, we have been year on year adding to what we have to offer for our attendees, these will make up the topics of my posts over the coming weeks.
This week, I will be covering some of the Cosplay aspects of Tokonatsu.
Get Ready Tent
For the last couple of years, Lauri0s has kindly been providing a space that you can use to get the final touches done on your cosplay. It includes tables and mirrors to do your make up, space to make adjustments to your costume that might not be possible with-in your tent, and somewhere with a bit of space and air in general, so you aren't getting overly stuffy when trying to put on your pride and joy.
This year, Lauri0s has joined the team at Toko-Retreat, and the Get Ready Tent will be returning, but in the Toko-R Festival area (a whole new area that I will go into in a future post).
Ready Steady Cosplay
You can probably guess what this is from the name, and you'd probably be right. Named for one of the greatest cooking shows of all time, you form a team (usually divided by house) and are supplied with materials, tools and a theme. You then have 1 hour to furiously throw together a cosplay in the most creative manner you can!
Run by the Cosplay Master, Foxy, we have seen some truly creative entries over the years, including a Gyrodos, Tunip-head riding the shoulders of another con goer acting as the clouds/sky, a Gameboy and many more!
So bring your creative juices and see if you can top the ingenuity of our previous contestants!
Cosplay Masquerade
The pièce de résistance of the weekend for those attending for the cosplays. Don your best creation, and join the Masquerade for your chance to be seeded among the best! Once again being run by Foxy, you'll be competing for top spots in categories such as Best Family Cosplay, Best Skit, and of course, Best Cosplay!
Over the space of about an hour, you will be treated to a fine array of people's efforts, whether or not you are competing, and every year we get some spectacular entries. I have it on good authority that we'll also have rising star Jinxy Dragon, of Jinxy Dragon Cosplay (https://www.facebook.com/Jinxydragoncosplay/) as one of the contestants, among many other regulars and new comers a like!
So if you've been working hard all year, don't forget to sign up for the Masquerade with Foxy once you arrive on the weekend, and we'll all look forward to seeing what you have to offer! (I may or may not be entering myself this year 😉 )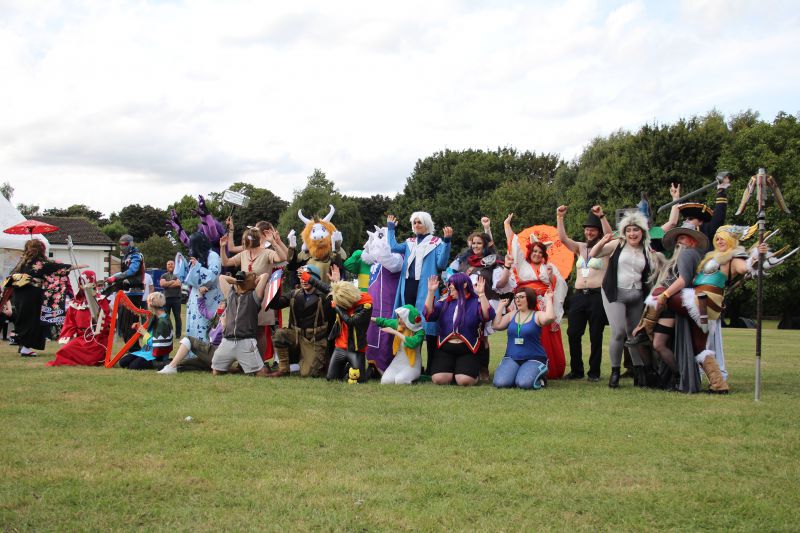 So head on over to https://www.tokonatsu.org.uk/registration/ticket now and get your place reserved! I can guarantee, Tokonatsu wouldn't be the same without you!
~ Rezal