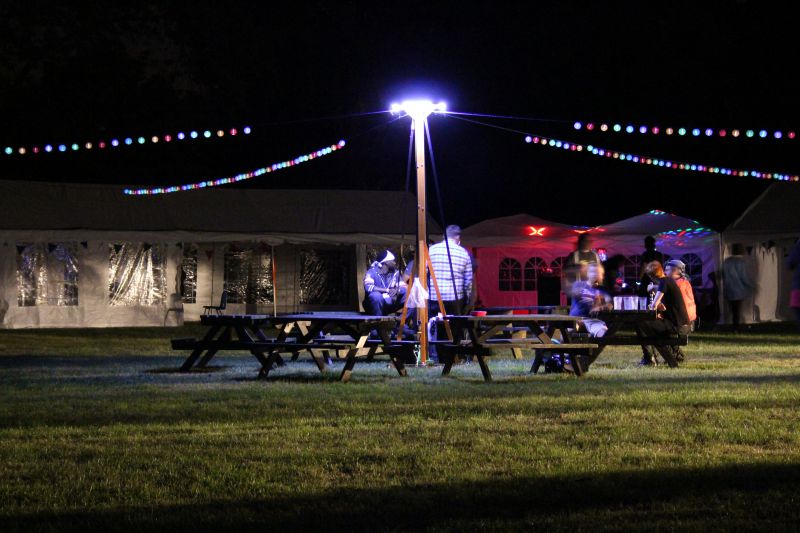 Toko '17 T-Minus 4 Weeks: Events at Tokonatsu
Only 4 weeks till Tokonatsu!! That means only 4 weeks to either get a ticket or just 3 days to pre-order one of the fantastic T-Shirts / Hoodies that are available this year! (Note, all pre-orders need to be in by 10th July 2017)
Most of you will already know all about Tokonatsu, and have been attending for years, and so you will also know all about how we have grown, and the new events that we have to offer. However, if you are new, if you are a friend of someone reading this, and thinking "What is Tokonatsu?" then we plan to help you out with posts covering the key sections of Tokonatsu over the weeks leading into Toko!
Tokonatsu is the longest running outdoor anime festival in the UK. Running in our current format since 2005, we have been year on year adding to what we have to offer for our attendees, these will make up the topics of my posts over the coming weeks.
This week, I will be covering some of the events on offer at Tokonatsu! This is not an exclusive list, but hopes to highlight some of what is available for you this year!
The Matsuri Festival
The Matsuri Festival is a recent addition to the Tokonatsu line, and marks a major landmark in our goal to bring the culture and history of Japan to you in the form of a traditional Japanese festival. So our miniature of the Japanese tradition offers games like shooting galleries, Yo-yo Tsuri and Kingyo Sukui, among others that you can earn house points for entering, as well as a couple of food vendors and a large festival pole sporting colourful bunting and lanterns.
If you were to stick around in the evening, you would also find yourself treated to an open air Anime Cinema (courtesy of MVM Media, and our own M pro!) showing a selection of the latest Anime available in the UK via MVM.

Sumo and Gladiator Sticks
These have become a staple of Tokonatsu over the years, and offer attendees the chance to show everyone who is the best! Normally, the best at flying off a stand and flipping into the crowd… (No humans were harmed in the making of this post…much…)
Whether you fancy yourself the Yokozuna of Tokonatsu, or the King of the Sticks, you will have your chance to prove you have what it takes!
Also a super effective means of settling any personal disputes in a light hearted and fun way, and you can guarantee everyone will come out laughing!
Otaku Royal and Capture the Flag
Two of the oldest events offered at Tokonatsu, and probably the most popular, they are essentially giant watergun fights with a twist!
Otaku Royal is based around the popular film Battle Royal, and only house pistols can be used. Much like in the film, you are blindly given a bag containing your weapons for the match. These can range from a top end Super Soaker to a bin lid, and yes, someone has won using the lid! Last combatant standing wins the match, so be wary of whom you make your alliances with.
In Capture the flag, you are separated into two teams, and like in all versions of the game, you must capture your teams flag and return it to your base. If you have a watergun, bring it, else you'll be stuck fighting over what's available of the house guns!
Extreme Frisbee
Often described as a mixture of American Football and Frisbee, it is probably one of the most heated events at Tokonatsu. We would like to remind attendees in advance that It would be better likened to touch Rugby and Frisbee, as you shouldn't go full on tackling your opponents!
That said, it's a lot of fun, and attracts a lot of players every year. We advise giving it a go if you want to know more, as it's one of those odd things that you can't really understand until you play it. A truly Tokonatsu original event!
Slip and Slide
New to Tokonatsu last year, the slip and slide was a big hit. With our resident health and safety guru over-seeing it and then flinging himself down fully suited. It was GLORIOUS. To the likely approval of all attendees, we will be seeing it return this year, and running for far longer!
Tea Ceremony
Always a nice highlight of the festival, our resident Japanese Tea Ceremony experts invite attendees to don a kimono and take part in an authentic piece of Japanese culture. The Cosplay team provide a set of Kimonos that they will help you into, and there is even actual tea! What could be better than that?
The Bonfire
The Sun sets, the Matsuri and Anime wind to a close, the waterguns are holstered and the real party gets started! Every night, a raging bonfire is set, creating a very ambient atmosphere, drawing in all those night owls whom don't want call it a night. Typically you'll be treated to someone's Bluetooth speaker pumping out some 90's jams, or a couple of talented individuals showing off their poi skills.
The ambiance provides the perfect setting to chill and get to know other attendees, or to just stare into the flickering flames, pondering ones existence.
No matter what you do though or whom dares you, DO NOT JUMP OVER THE FIRE! You have been warned…
That about sums up some of the key events. As I said, this is not an exclusive list, there are others that I haven't covered including Pictionary, The Big Quiz, and more!
We'll be covering more on the Cosplay side of Tokonatsu in next weeks article, but uou'll need to come if you want to experience everything though!
So head on over to https://www.tokonatsu.org.uk/registration/ticket now and get your place reserved! I can guarantee, Tokonatsu wouldn't be the same without you!
~ Rezal