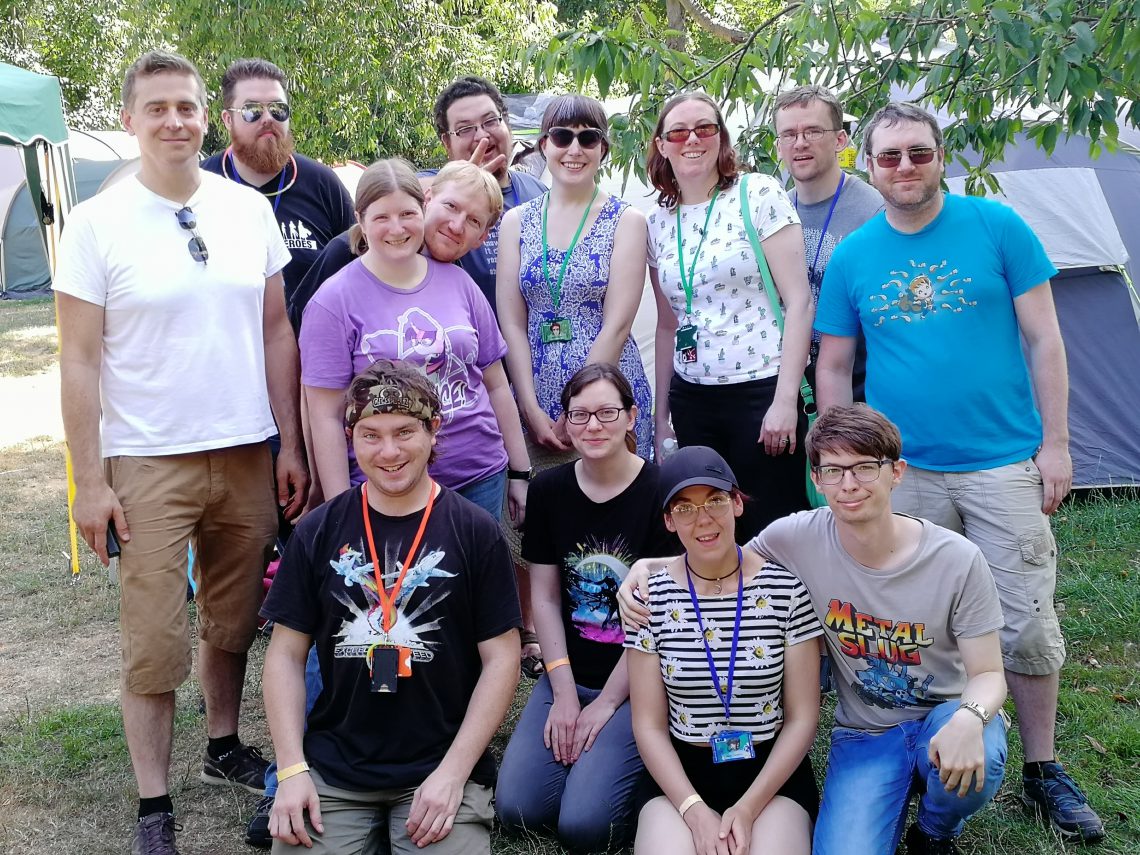 Toko-R's Best bits of 2018 – M pro
As promised, I've been hitting up some of our staff to find out what their favourite parts of this year's Tokonatsu have been. We all put in a lot of hard work, but we also all had so much fun!
Starting things off are Mike's (M pro) highlights!
"Where to start? Well for me Toko 2018 was amazing! As well as Busy! And Hectic! And one more amazing!
It was a time of unknowns in many ways.
This year it was new tent time for TokoR and unfortunately, due to time restraints, we didn't get to test the new tent before Toko. Thankfully we didn't have too many problems, and the main sleeping pod was amazing!
The Manga library
Updated with more manga thanks to your donations. Please remember that without your help we would not be able to bring this to you every year, so please, if you have any old manga you no longer need bring it along!
Next year we are looking to update the manga library to make it a nicer place to be and relax in, so watch this space!
The Anime cinema
Had an updated sound system this year and it sounded great! And as far as I know, we didn't have any problems there. Once again, thanks to MVM for their donation of anime every year.
www.mvm-films.com
Zonbidoggu!
This year was the first year we ran the outside game called Zonbidoggu!
The point of the game is simple…survive!
But that's not all.
If you can't survive, you can be the best damn zombie you can! By turning as many of these nice juicy human burgers into your own kind.
We ran a tester game on Saturday to see how it played and what you guys thought of the game to get feedback.
We took your feedback in and on Sunday we run the 2nd and 3rd "by request" Zonbidoggu! With the updated feedback the game was amazing and everyone had great fun 😀
Awards were given out for the last surviving human, and the best zombie.

Zonbidoggu! will be making a return next year!
Hidden Power cards!
Not sure if you guys noticed but around the campsite there where hidden 17 power cards for you to find, some had amazing powers but others lead you to a forfeit. As well as hidden power cards did any of you find the other power cards elsewhere? 😉
Food highlights 
The guys doing the noodles and pizza's but the noodles had me.
The location of the food court was very well done this year and I enjoyed chilling out with noodles in hand.
I never tried the Maid's café but it was always busy and looked great!
2 hour RP
So easy to get into and play and loved the ending!
Not forgetting the panels we run and the competitions. Really this year was amazing.
The gates!

They looked so good, the one down to the fire with all the lights and the main gate made the masquerade look special.
All in all, Toko is changing for the better and going back 13 years to my first Toko this is only a good thing.
There is really no place like Toko.
Still to this day we camp next to the same friends that we did 13 years ago and now we are all in TokoR!
Good times!"
We'll be back next week with the best bits from another member of our staff!
Do you agree with M pro's best bits? What were yours? Let us know in the comments on FB!
Till next time, take care!
~ Rezal