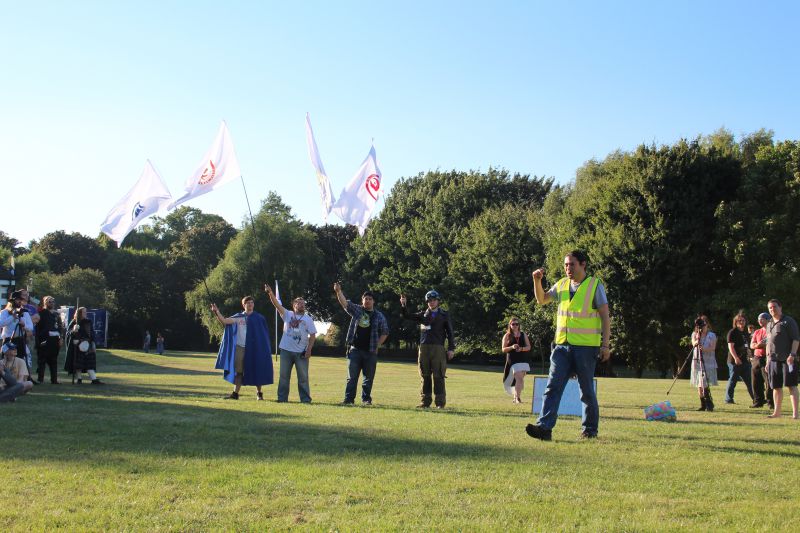 Toko 2016 has now officially opened!
The opening ceremony took place at 6pm and Toko R had a great mention for what we have planned this weekend.
Perhaps the most interesting news related to house points, which will be distributed differently this year. Gone is the previous system of invisible points, replaced by a physical token system. Tokens are earned from event participation and good deeds, and can then be redeemed for either house points or perks.
These perks have a variety of uses, such as getting advance information ahead of events or punishing other houses.
But beware as there are also counterfeit tokens that are being given out… you can try and use these as you would normal Tokens, but rumour has it there may be a black market in operation!
Amidst all the excitement, our Toko 2016 gallery is now live to the right —–>
Also here Toko 2016
This will be update live at Toko 2016 this year with photos uploaded on the day.
And Come say hi to us At Toko R
M pro