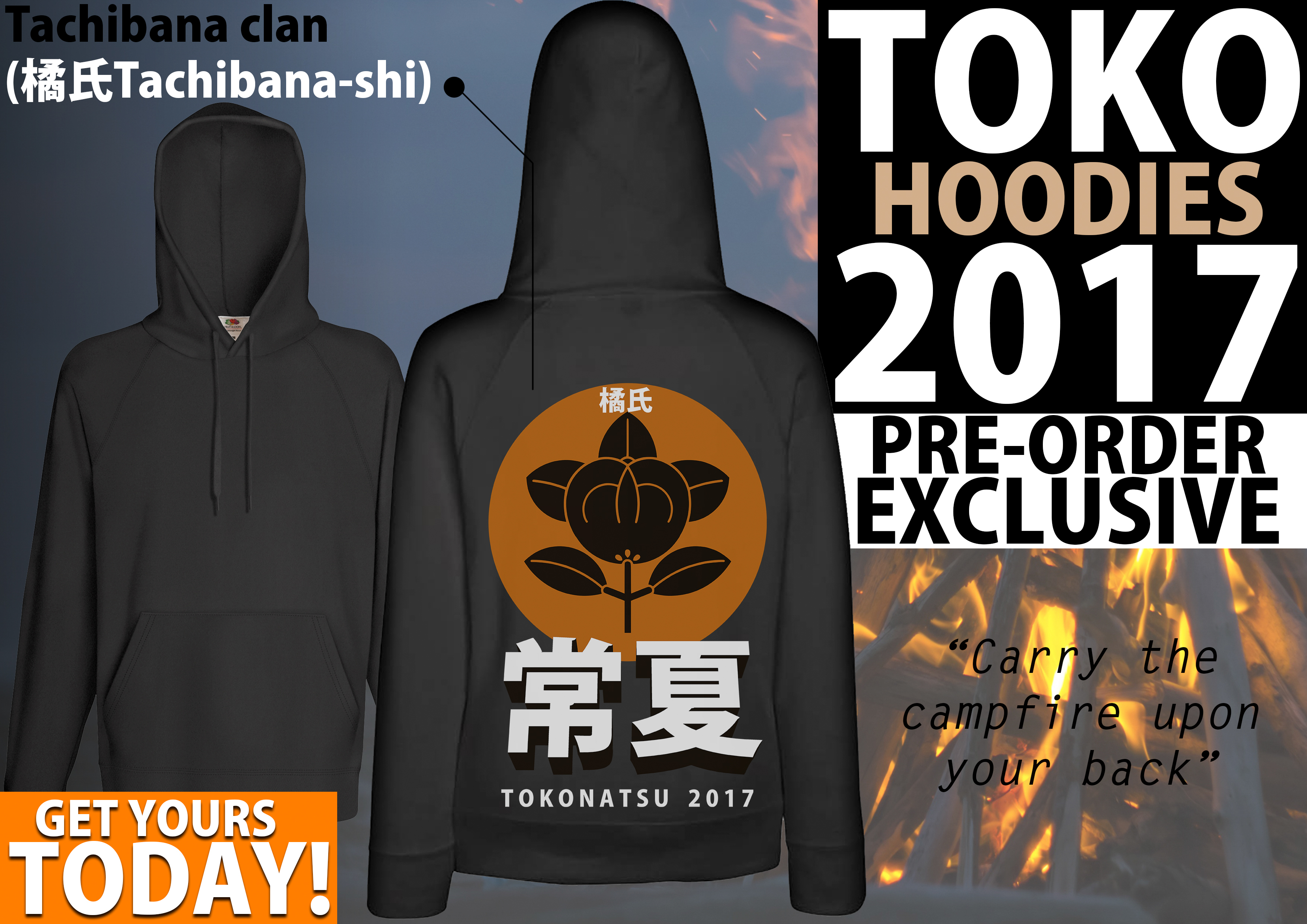 Tokonatsu 2017 Shop now open!
Greetings all!
By now, regular attendees will be familiar with the idea of Tokonatsu branded T-Shirts and Hoodies going on sell for the given year. Like most cons and festivals, it's a pretty standard setup.
What you might not be aware of this time is, The Tokonatsu shop is only producing T-Shirts and Hoodies on a per-order basis. That means you won't be able to buy any at the festival this year ad-hoc, and you MUST place an order for them ahead of Tokonatsu 2017. They will produce the numbers as per the orders, and you can collect your merc at the campsite.
That said…looking at the new designs, they are REALLY nice. Like, I wish I was a couple of XLs smaller so I could get some myself, levels of REALLY nice :p I mean, just check out this one, sporting the colours and symbol for this years best hou…a-hem, I mean this year's blue house, Minamoto Clan:
Soooo nice right??
All proceeds go somewhere, and I'm pretty sure that somewhere is making Tokonatsu better year on year. If you don't believe me, we used to have to shower in a deralict building, honest, no joke (it was pretty cool actually #Bletchleythree #WW2blackopssite).
So, to get in on the hot merc action, head over to the shop noW!
!!!Tokonatsu Awesome Shop with Hoodies and T-Shirts!!!
– Rezal
#Bluedragon
#Minamotoclan
#13neverforget