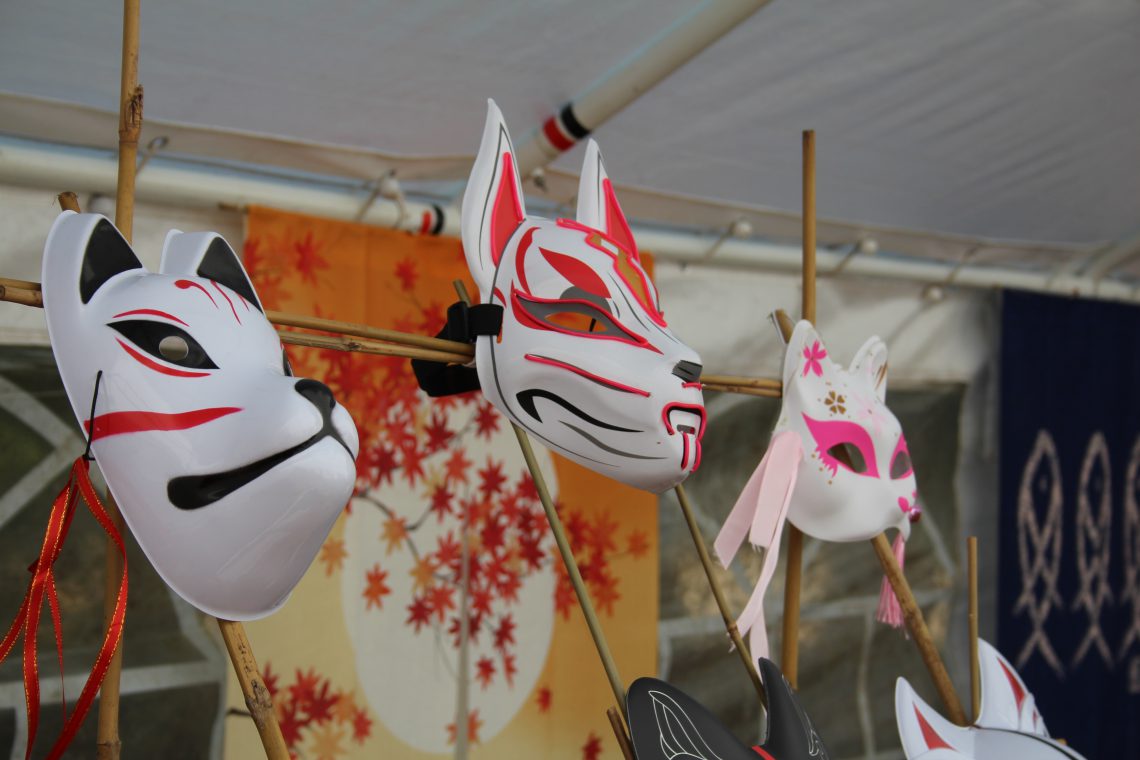 Tokonatsu 2022 comes to an end!
Well, what a Tokonatsu! 😮
I can't tell you how busy we all where with the events we run and helped run. It seemed like we never stopped!
But what an amazing Tokonatsu!
I would like to thank everyone at Toko R for all the amazing work over the year in getting everything ready in time and thank also all the staff at Tokonatsu for all the support they provided us and in once again arranging an amazing experience for everyone.
Toko R.
Ready steady backdrop.
This year we had the great idea that was… Ready Steady Backdrop!
Giant house themed paintings that YOU made! That we then used in the cosplay masquerade as their backdrop.
They looked so good!
These amazing paintings will be returning next year in the Manga library as wall art,
Just so you know… Ready steady backdrop will return in 2023!
P.S. Sorry Tubbs!
This little shrine of mine.
This was easily one of the best I have ever seen, with some amazing shrine's that lit up the night.
The Manga library.
We are super proud of how the Mange library turned out this year, with a lot of thought put into it and having also managed to get a further two comfy chairs to the delight of everyone that used them. There was never a time the library was not being used and it just looked amazing.
ZonnbiDoggu!
This really must be seen… Our own take on the classic British bulldog but with Zombies and humans! Did I say there was also prizes!
This year saw the fall of the previous champion whom had won best Zombie and best human in 2019, a they gallantly handed the rains to the new champion that also got best Zombie and best human over 2 days.
Will they be able to hold onto the title of ZonnbiDoggu Champion supreme! Only time will tell.
Drawing and Colouring Competition.
Once again some amazing work was handed in and the prize winners were announced at the closing ceremony.
Writing competition.
How I enjoyed hearing all your entrees, there are some excellent writer's in the competition this year.
All prize winners were announced at the closing ceremony.
Assassins.
The underbelly of Tokonatsu returned this year for the first time in many years.
Assassins is a game of survival and friendship! Where you must get to know your kill before you… kill them!
It was a great success!
The science panel.
This year we were reaching for the stars with home made rockets that you got the launch!
One almost travelled 200 meters!
2 hour RP.
Were you one of the lucky few that made it through the deadly trials of the 2hr RP?
I'm sure you were able to survive… right?
Anime Cinema.
Once again with the help MVM we where able to bring the latest Anime for to you for your viewing pleasure.
The turnout we had this year was one of the best we have had 😀
Tokonatsu quiz.
Always a Toko favourite… The quiz tests your knowledge to see who knows more… and we certainly had some people in the know this year. Such an amazing event.
Amine Pictionary.
Once again, A great turn out for one of the longer running events Toko has. There are some of you that can identify Manga with very little to go on!
Martial arts panel.
If you enjoyed seeing one of Toko R's own getting thrown about, then you're not alone (Sorry Alex! #sorrynotsorry ~.^)
We hope that you enjoyed the weapons and defence demonstrations that maybe inspired you to learn a new skill as….The next ZonnbiDoggu Champion Supreme?! 😀
And last but not least…